Sarah Tuck's New book, "Coming Unstuck"
Kiwi blogger, Sarah Tuck recently came "unstuck" when her youngest son moved out of home and her husband decided to leave their 26 year marriage around the same time. From one of lifes' most stressful situations, Sarah began to write her debut cookbook, "Coming UnStuck". This cathartic cookbook is a food journey through the loneliness of heartbreak, through to the happiness found afterwards. In an exclusive Australian interview for Food to Film, Sarah shares her favourite recipes from chapters such as Perfect Sad-arse Dinners and indulgent desserts like "Stuff-this-shit Chocolate Mousse".
How would you describe your cooking style?
I would say it is mood driven with a focus on fresh, seasonal ingredients. By mood driven I mean it encompasses everything from snuggy, indulgent comfort food to fresh, light and healthy food. I think so many food writers and bloggers get pigeon-holed into one area with their style which I would find frustrating as I enjoy eating and cooking dependant on how I feel – so I guess still 'real food for real people'!
Do you see any differences between Aussie and Kiwi cooking styles?
Not really – the only difference would be reflective of the type of produce that is available, particularly more tropical fruits and giant seafood (your prawns!!!)

Do you find comfort in sweet or savoury recipes? Which recipe in the book did you find the most comfort from?
I probably err more on the savoury side which is ironic as in New Zealand I am quite well know for my sweet recipes! One of my favourite comfort foods in the book is the perfect scrambled eggs, which is based on the place they hold in my memory. As a girl and growing up, it is what my mum would make me whenever I was under the weather, and I can still remember how special it felt to eat them from a tray while propped up in bed.
Newly discovered beverage of choice?
Not so much newly discovered, but summer is coming so it's negronis all the way!
After a busy day at work I cook…
For me it is the brown rice with salmon and edamame beans – quick, light and tasty!

"Must cook" recipe from the book?
Absolutely the roast side of salmon, and beef rendang!
Greatest learning from the year gone by
Ask for help – I always used to be useless at it, but when you have no choice you discover just how willing people are to support you.
Advice for the newly single or anyone having a hard time.
God it's so hard to give advice, as it can seem so impossible to see a light at the end of the tunnel when going through crap. The only thing I would say is 'hang on, just keep going' – time may not necessarily heal but it will certainly help to normalise a situation until you can get through it.
Why the decision to self publish?
The decision was based on my really strong desire to have control of the final outcome – as I wrote the recipes and did the photography and my eldest son did the design – I didn't want our efforts to be watered down or tampered with. It was really important to me that it was produced exactly as it has been.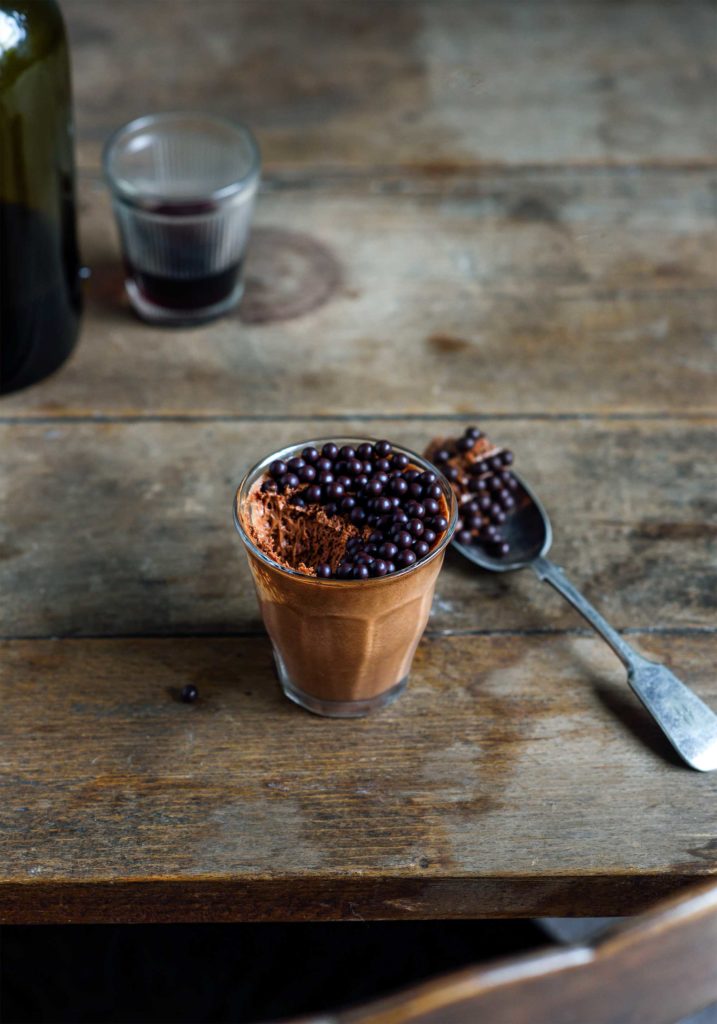 Advice for anyone considering self publishing?
Haha – ummm, do your research! Actually I think the biggest thing is not to assume you know anything, there is a great saying that 'you don't know what you don't know'. I asked everyone I met for advice and gleaned a huge amount of information and help along the way – for which I am hugely grateful!
Where will Sarah Tuck be this time next year?
I wish I knew!!!!!
Where can we buy your book in Australia?
At the moment only via my website – any Australian distributors reading this are enthusiastically invited to get in touch with me at stuckinthekitchen@icloud.com!
Plans for an Australian Book tour?
If I can secure a local distributor – definitely!
Interview by Anne Marie Cummins
Recipes and Photography by Sarah Tuck
"Coming Unstuck" is available though Sarah's website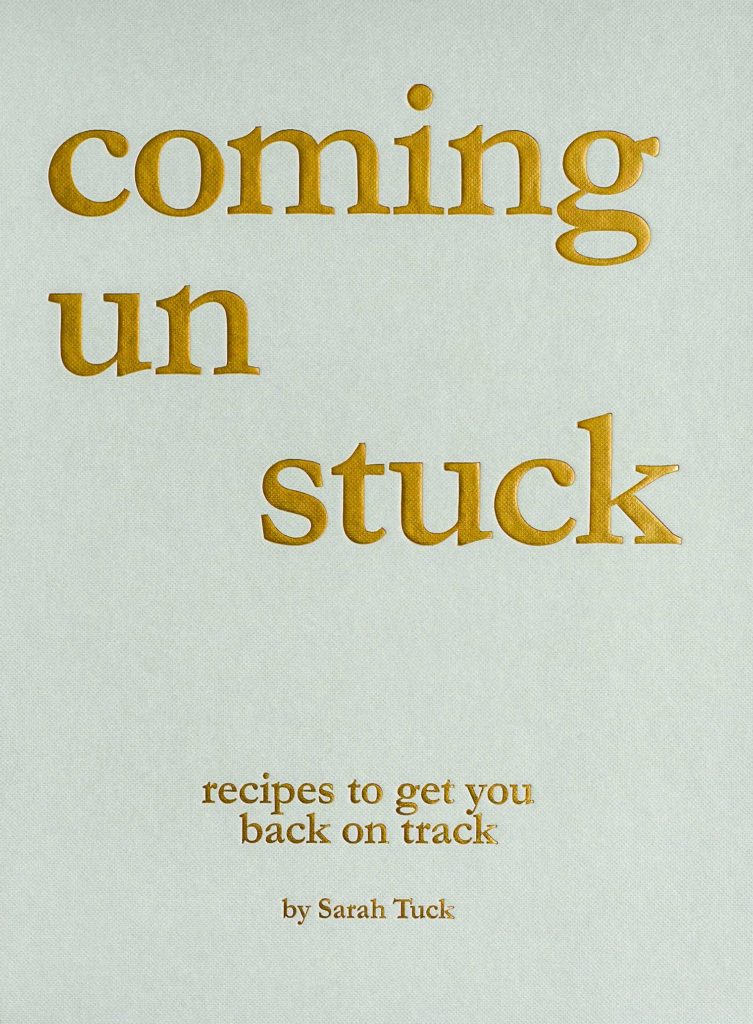 15 TIPS AND TRICKS TO SHOOTING BETTER VIDEO ON YOUR SMARTPHONE
To receive our master guide to shooting video on your smart phone subscribe to food to film today.
Sign Up Food To Film
Contact Us
We would love to hear from you. Please say hello and we will get back to you as soon as we can.
Email: hello@foodtofilm.com
PHONE: 0411 852 441